YooGame sent me a press release for the new Call of the god server, I just got started at this game so I'll write a formal review in the next following week
Yoogames will release its 7th server "Wonderland" of COG (Call of Gods) on PST 7:00 Mar 1st. Get ready to conquer the new land and enjoy the new adventure.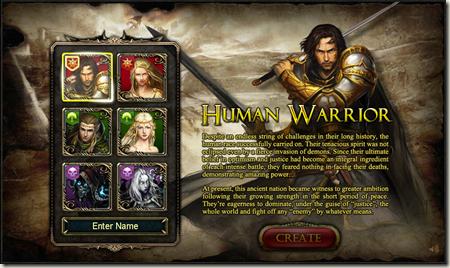 Call of Gods is a free-to-play browser game of MMORPG & SLG genre with a
background story of wars among the Gods. In this game, players will play a warrior of human, elf or undead and develop their armies to fight against each other.
Particular and detailed Game Guide will help you master playing quickly.
With particular and detailed guide of quests in game and prompt of daily quests in Call of Gods (COG), players who have never played any game will be familiar with this game. Players will know what quests they should complete per day with the particular prompt which includes many kinds
of unique systems in COG. With the help of this Game Guide, players not only will upgrade their characters' level, but also know very well about all these systems as soon as possible.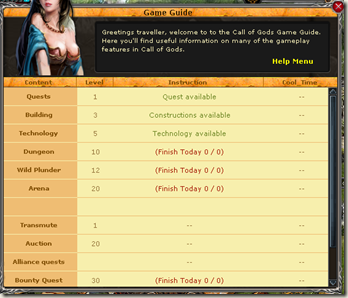 Strategy System with various options
In Call of Gods, player will recruit hero in Tavern, choose series of advanced equipments and obtain your legendary heroes with highest attributes by leveling up your hero and study kinds of skills.
Then choose the best formation of hero arranging to assign different units. With special hero
formation, you will even defeat more powerful enemy than troops of yours.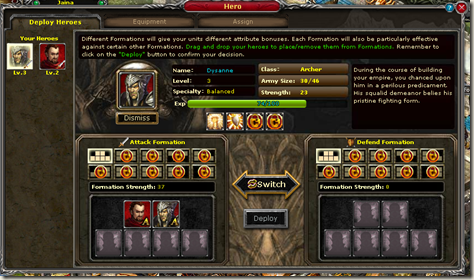 Breathtaking alliance war will give you intensive PVP with passion
Different from other web-game, COG will provide a powerful alliance to help your explore the new world. After creating or joining an alliance, you will build your alliance to be a powerful one with your mates and create the sovereign supremacy on the fantastic land. Strategies will be adopted when you fight against your enemies with your friends in the alliance war. The order of your alliance member, your choice of defences or attack will influence the result of the alliance war which is composed of benefits and glory.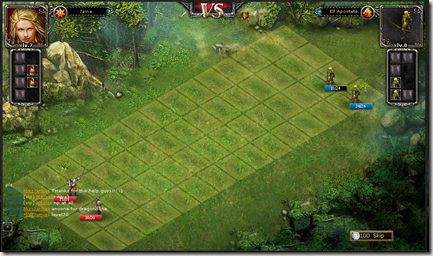 Powerful castle will be your solid backing of your exploration
In the castle, player will build various buildings which have different functions of providing abundant resources, supporting enough troops, increasing fighting capacity with leveling up tech, etc.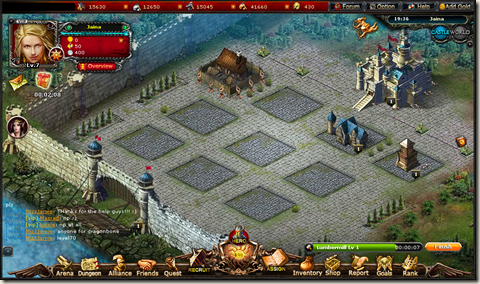 Hurry up to experience these awesome features and enjoy the amazing COG on here.
COG on Yoogames: http://www.yoogames.com/cog/