Good old game – Destiny of an Emperor
Posted by Jack
Feb 16
I was feeling old school and I decided to bring out my old nes and play a game that really loved then Destiny of an Emperor.
Destiny of an Emperor is old NES RPG game (made in 1989) that is based on the Romance of three kingdoms novel.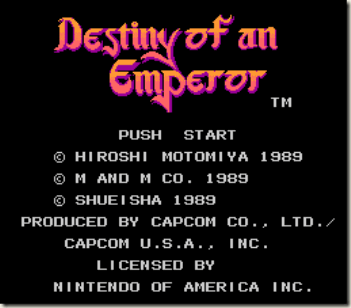 It's not the actual story of the Luo Guanzhong's Romance of the Three Kingdoms novel since you control Liu Bei and is general and you can actually take down the Wu and wei Kingdom.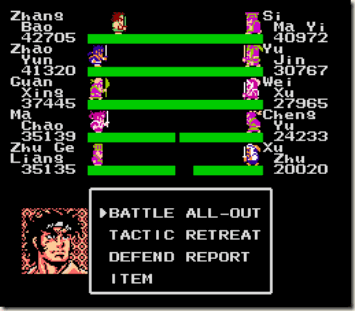 So for you fan of Clash of Kingdom and Three kingdom online, I think you will love that game. You will see all the good old general from the Three kingdom Area.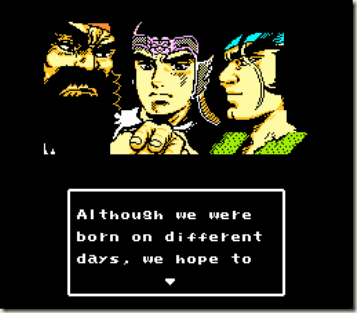 I don't know if I'm going to write about it but if you want to check some walkthrough you can check lord Yuan Shu site for there review and walkthrough of the game :
Lord yuan shu site:http://www.lordyuanshu.com/category/destiny-of-an-emperor
You can find the game and walkthrough on Kongming site:http://kongming.net/doae/