Odin Quest Update : Solo Dungeons
Posted by Jack
May 22
Note to my reader, this a another press release from Youjoy.com for the game Odin Quest. I didn't wrote it so you might notice that they don't do the same spelling mistakes I do. I didn't receive any money from them or anything else except a mail. Enjoy !
Youjoy.com will release its 19th server Yggdrasil of Odin Quest at 5:00 May 22, 2013 PDT. Warriors, arm yourselves and improve your power to achieve real heroes' goal of conquering and commanding the whole world.
There are various dungeons and systems for brave single player to explore and challenge. Also, players can obtain precious and bountiful rewards in there. But only bravery is not enough for the real hero who wanna create the supremacy. Player must be strong and powerful enough. Otherwise, the supremacy is not easy to create.
Here we will introduce to players part of important dungeons and systems which can only be challenged by single player.
The first one is Deep Treasure, in which players will obtain green and blue equipments of lv50 or lower level. This dungeon is necessary and helpful for newbie.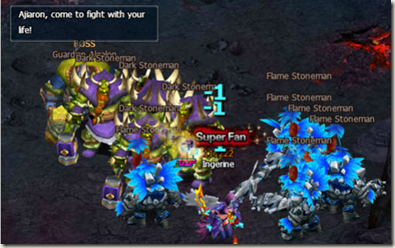 The second one is Red Dragon's Lair in which there are several waves of monsters with powerful attack. But real hero does not fear any challenge. Raise your weapon to defeat them all. You will obtain bountiful Exp and items to level up your character and your alliance.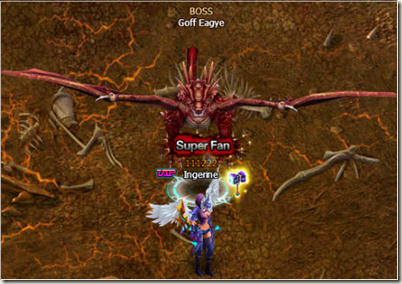 The third one is Devil Prison, the advanced dungeon for high level players to challenge. Boss of each tier of 10 tiers are powerful and only the hero with super power can defeat them. Warriors, strengthen your equipments and prove yourself.
The last one we will introduce is the Duel Championship. Players can challenge other players in this awesome PVP system. But before you enter this championship, please make sure you are powerful enough. Otherwise, you will be looked down upon and lashed out by other strong players. Warriors, fight for the honor! Only the real hero deserves the super honor!
There are also other awesome and interesting dungeons and systems on Odin Quest. Players can challenge them to obtain more precious items and more fun. Solo them to prove your power and win the supremacy right now!
YouJoy.com is an online browser game publisher who has successfully published DDTank and Call of Gods. Odin Quest is an MMOARPG that based on Nordic myth originated from Iceland and surrounding countries during 1st and 2nd century. Players will fight with their mates to build their own supremacy.
Previous article about Odin quest:
News: Prove Your Power by Fighting against Devils