News: Prove Your Power by Fighting against Devils
Posted by Jack
May 3
Note to my reader, this a another press release from youjoy for the game Odin quest. I didn't wrote it so might notice that they don't do the same spelling mistakes I do. I didn't receive any money from them or anything else except a mail. Enjoy !
Youjoy.com will release its EDT s4 Asgard at 8:00 May 8, 2013. Also, the server name is temporary, and the server will be named after the most powerful hero in the first several days. What's more, it's easy for players to obtain this glorious honor and respect, because of the requirement to obtain that is lowered. Warriors, take up arms to fight for your honor!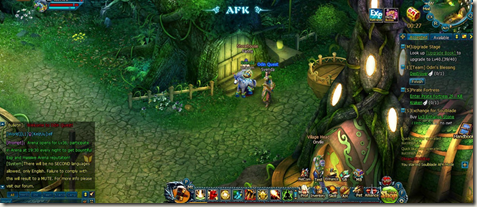 The real hero not only has the super power and strength, but also has the glory honor and respect. There are amounts of methods for players to strengthen themselves, including Upgrade, Enhance, equipping advanced items, etc. New and advanced dungeons are also released for players to obtain honors. Devil Prison is one of these advanced dungeons.
For all human's safety and peace, warriors of Medgate have challenged the Devil Prison and fight demons alone. Facing those powerful evil monsters, they have to do their best to get through every pass and defeat all monsters to complete the mission. Arm yourselves to fight for the Medgate now!
There are 10 powerful and fierce BOSS in Devil Prison and they all want to tear every challenger up. Are you ready for challenge them? Will you venture? Real hero will weather the storm of difficulties and challenges until they bring home the bacon!
Fight for the honor!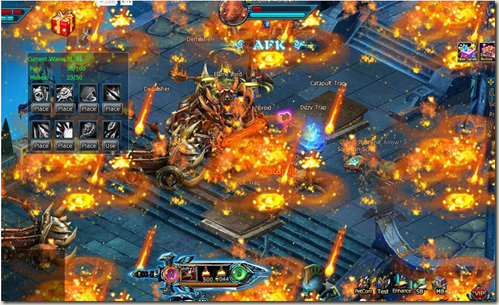 Besides, series of interesting new events have been prepared on new server. Players can obtain more and awesome items and bountiful exp to advance your game experience!
Can't wait to enjoy the game now? Then join and experience it with other awesome features on www.youjoy.com!
YouJoy.com is an online browser game publisher who has successfully published DDTank and Call of Gods. Odin Quest is an MMOARPG that based on Nordic myth originated from Iceland and surrounding countries during 1st and 2nd century.
Players will fight with their mates to build their own supremacy.