RIP Three Kingdoms Online
Posted by Jack
Sep 19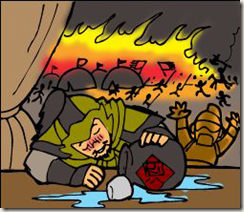 Today is the day that Three kingdoms online is no more.
Three kingdom online was a little brother to me.I loved to play with you until he grows up a become a teen and started to get greedy.
Most people run away from him when this happen but I didn't, I've just told him it's not going to happen but we can still play together.
There a lot of good games that came after TKO, some even came after and closed before TKO (I'm looking at you Lord of Ultima)
If you have any games in the MMORTS genre that you want to suggest or anything related Romance of the Three kingdoms feel free to do so. I read every mail (jack at onlinesgamestips.com) and I might decide to write a piece on your game.
Check my initial reaction post to TKO closure or my 4 parts series on how I've build a bot to reduce my play time.