Clash of kingdoms – new patch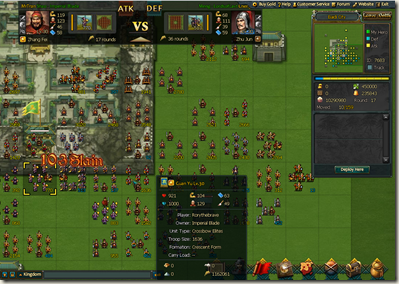 A new patch was released and what caught my eye is the new school system. The school system allows player of 10000 or more dev point to join or create a school and learn skill from the member of the school. Basically you need to have 3 student per teacher, the student can asks for advice, review to gain some insight and contribution to the school, the teacher gain some has well but less. When a hero have 400 of insight you can make him learn a skill.
Click on the icon that look like the stroke of genius skill

After you will be able to choose what skill you want to learn.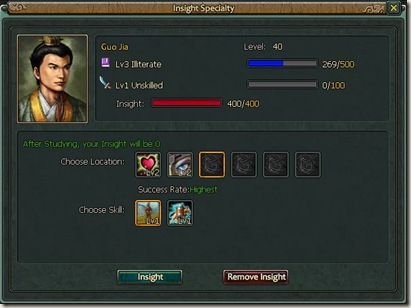 There more to it but that really the basic to get a skill, if you want all the details go check the forum thread and if you want to optimize your school to get the best out of it check my following post.
They're other thing in this update that interesting like the duel or new terrain effect, but the school is the big add-on to the game in this patch.
For More information
Patch 1.5 info : http://item.koramgame.com/ck/v1.50/article%203.html
School system thread : http://forum.koramgame.com/thread-55904-1-1.html
Castlot – Close beta and new server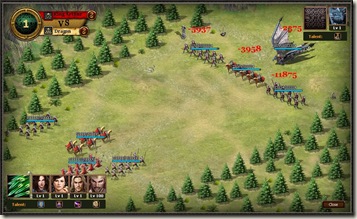 The beta server as closed a few hours ago but if the beta server is closings that mean the first official server is coming.
Yoogame didn't wasted much time and released there first server today at 7h00 (March 28, 2012 PDT)
I played a bit in the beta and I can say that it's mix of MMORTS with heroes duels and mission. The tutorial and quest system really help to pick up the game. Give it a try.
Little treasures
I found two really nice games on the ipad that came out recently. The original Final fantasy tactic (you have to pay 17,99$ though) and Baldur's gate Enhanced Edition.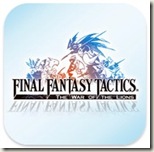 I actually love the final fantasy series but never got the chance to play the first Final fantasy tactic, I did play Final fantasy tactic 2 on DS though.
The game look really good, can wait to for my itune gift certificate to spend it on this game.
Check out the review from touch arcade.
Baldur's gate Enhanced is not out yet but should be this summer, I really hope to see how this old game port perform. I did play neverwinter and icewindale but didn't got the chance to play baldur's gate, I hope it will be good as my friends told me.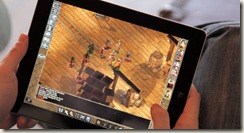 You can look on the news and review here.