Square Soft news: Final fantasy VI performed by a Orchestra & Dragon quest I & II
Posted by Jack
Oct 20
Final Fantasy VI
Final Fantasy VI as probably some of the best music of the series (Final Fantasy VII is pretty Rad too) and has given countless beautiful interpretation. The opera scene sure come to mind has one of the iconic scene and music of the series.
Back in June, the Royal Stockholm Philharmonic Orchestra performed a symphonic poem arranged from the game's music, entitled Born With The Gift Of Magic. It's pretty amazing and the performance is available on their website.
Related:
Born With The Gift Of Magic by the Royal Stockholm Philharmonic Orchestra
Watch Final Fantasy VI: Symphonic Poem Now!
Dragon quest I & Dragon quest II
Yes both of these originals games are out, while not has carefully done like Dragon Quest VIII . They stand has the beginning of the series, DQI is probably the first major RPG out on NES (in Japan) and DQII was the first with multi-member party, not just a lone hero try to find is way.
Dragon quest I
Contrary to popular lore, Dragon Quest was not the actual first JRPG. But it certainly the first major one. Yuji Horii wanted to simplify the complex systems found in RPG to make it easier and more playable on the NES limited input compare to PC RPG likeWizardry and Ultima. However, he wanted to still offer the player the satisfying feeling of following the narrative of a character who take on a journey to make the world a better place and becomes stronger in the process.
If you don't know Dragon quest I what is you might be a little surprise with all the hype it gets for what it is compare to modern game you can get today. However, it you want to nostalgic feeling of the NES and educate yourself about a game that started a whole genre itself 25 year ago (yeah it's that old) you should definitely give it a try.
Dragon quest II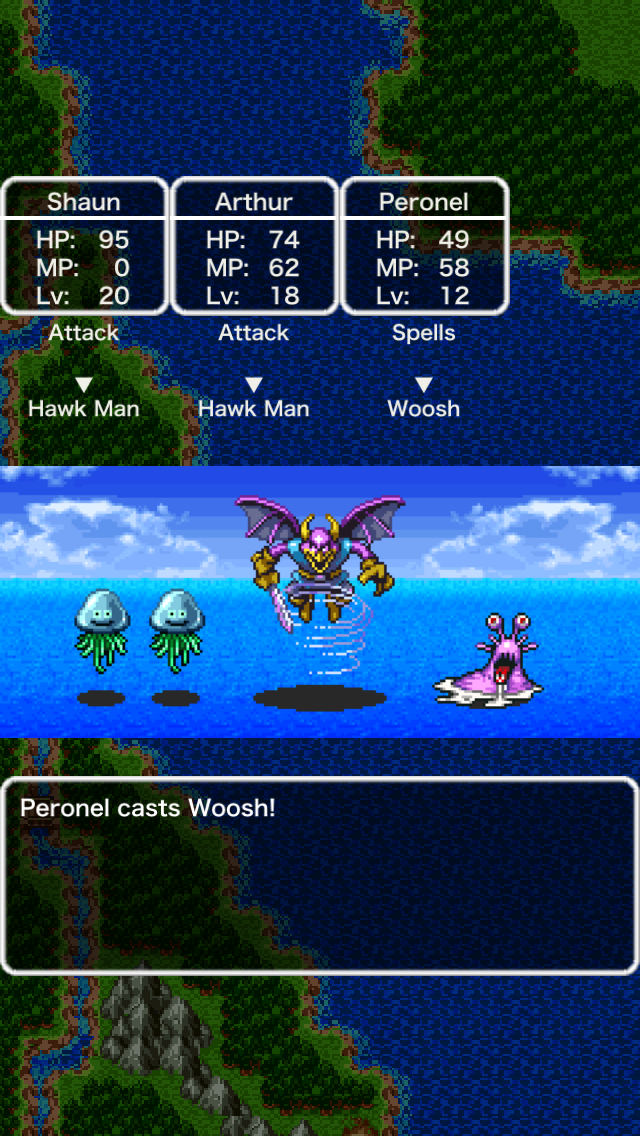 Dragon Quest II is probably the game I had a hard time with when I was young. I've played it after DQI and Final fantasy so I was not stranger to RPG, but my god that game have too much stuff that you have to just guess and search everywhere for no (insert swear word here) reason. Don't get me wrong I loved and still love the game but if I replay it, it will be with the walkthrough besides it. Most of my frustration come from finding the mirror of Ra (it's hidden in a (more swearing)swamp) and find the crest which usually you have not much clue about where they were. However, Dragon quest should be look at what it is, a game perfect for your nostalgic or to get a sense from where all the game come from, it's definitely a game worth playing (with the walkthrough).
Related :