Hockey Manager Review: Power play Manager
Posted by Jack
Jun 2
You guys know I like good hockey manager game, I've already talked about Cyberpuck and Senior Hockey League.
I've been playing for a while another hockey manager called power play manager. It's probably one the best hockey manager that don't use real player (NHL) out there.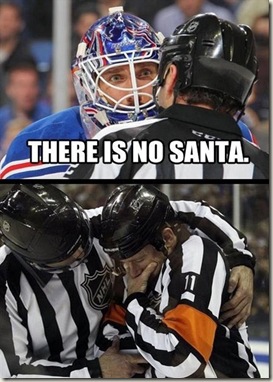 Powerplay Manager puts you in charge of your very own hockey team, not only as General Manager, but as Coach, assistant coach and president all wrapped into a single user-account. Your goal; to battle it out in leagues against other people just like you to gain promotion to high leagues, more rewards and better team growth.
What I really liked about this game is that you have to manage and build your teams infrastructure, including arena, staff and economic stability and train your team and work to win your local league, where you play against other users just like you. Most game (like cyberpuck and shl) tend to focus on the train your team and win game part but Powerplay hockey manager really shine in the way you can customize (if you have the money) your arena the way you want, recruit staff, build better infrastructure to increase the training of your team and staff. You can even customize your team shirt, puck if you pay for the pro pack.
I'm not very good at the game, the fact that it's yet another game I have to login everyday unfortunately drive me off it. I try to login and play from time to time not to lose the team (after 30 day they cancel your team). I'll try to come up with some guide, meanwhile you can access the one they made in game it's give you the basic.