Weekly Update : Server merge everywhere (DDtank, TKO & CoK)
Posted by Jack
Mar 14
DDtank server merge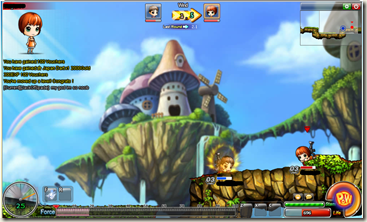 Yesterday (march 13) DDtank merged the server 1 and the server 2
Here a extract from there press release for more info:
To respond to your request, improve the atmosphere of the gaming environment and give you a better experience in game with more partners and more challenges,
YooGames DDTank on 2012.3.13 PDT will merge server 1 Canyon and server
2 Treasure after a temporary maintenance(for the exact times please visit the
YooGames DDTank website:http://www.yoogames.com/ddt/ and forums)?
Special thanks to all that have been supporting YooGames DDTank all this while!
We will give all of you more chances to share your in-game experience,battle with
stronger opponents,and make new friends!
After the merge, there will be these events,be the first to check them out:
Event 1: Celebration of merging! Double (what's bless?)
Event 2: Celebration of merging, free packages! Will be gift away
Event 3: Melting Jewelry for merging of the server
Event 4: Fortifying weapon, hat, shield/arm because of the server merge!
Event 5: Marriage event!
(for details log on to YooGames DDTank webpage and forums:">http://

www.yoogames.com/ddt/)
Let these events ignite our passions,what are you waiting for?Join the family of
YooGames DDTank now!
Three Kingdom Online U25, U26 & U27 Server Merge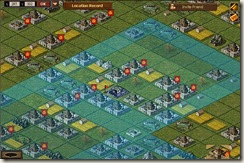 There is a merge of 6 server into 3 utlimate server. I'm not on any of these server though.
Here the detail:
19:00 Mar. 21th to 19:00 22th Mar. (PDT)
S50, S52 -> Ultimate Server 25
S51, S53 -> Ultimate Server 26
U12, U18 -> Ultimate Server 27

If you are merging go check their forum thread explaining the merge, it pretty much the same as other merge but it always good to remember what happening.
http://forum.koramgame.com/thread-53823-1-1.html
You can check my other articles on the server merge.
How to prepare for a merge
My first merge
Ultimate server merge war lasted 1 day
Clash Of kingdom L5, L7 and L10 Server merge poll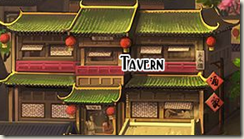 L5, L7 and L10 are almost done, while we don't have a hard date, Koram is asking for suggestion on how to do the merge.
You can check the forum thread and give your opinion if your one of those server.
Here the forum thread : http://forum.koramgame.com/thread-53846-6-1.html
Here where you can vote on one of 4 option : http://forum.koramgame.com/thread-54250-1-1.html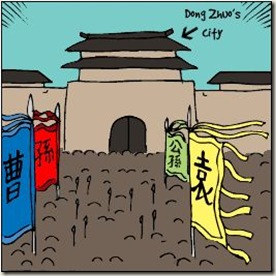 I think Merging all 3 servers into 1 its bad, having many characters in the same server is very annoying to do specially with the new koram start page. Some players are stuck with 3 and more different character they need to switch.
Instead of merging everybody in 1 server, create 3 new L servers with different maps (one with 6, one with 8 one with 3) and kingdoms for each account ID to pick. This will allows players to split up their IDs into different kingdoms and reduce the pain of account switching.
So from that perspective I think the best option is the last one (option 4) have 3 new server and legion can change server.
So go give your opinion you have until march 15th 11h59PM PST.