The Flappy bird went away
Posted by Jack
Feb 12
After Flappy bird went away developer / apps makers rushed to elance to build the clone that going to rules them all.
It generated a game jam just like the previous candy jam.
They are even tutorial to show you how to do it. Here is a nice one with sprite builder.
Here some recent notable clone
(mrspeaker.net)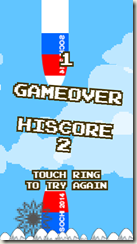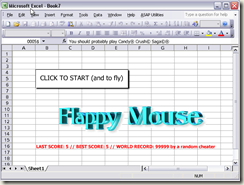 If you prefer the reverse gameplay squishybird is for you, instead of navigating through pipe you have to squash all the bird that try to pass the pipe.
By the way check the great article from Mattie brice about flappy bird, capitalism and all the rage around the game.