News: General War: Memories-A Rush of Nostalgia
Posted by Jack
May 12
Note to my reader, this a another press release from gamebox for the game General War. I didn't wrote it so might notice that they don't do the same spelling mistakes I do. I didn't receive any money from them or anything else except a mail. Enjoy !
As a tribute to the classic 1996 Command & Conquer: Red Alert, the browser-based General War: Memories has brought players to experience the high-octane strategy as they competed for resources, built up bases
and led massive armies, tanks and aircrafts into battle.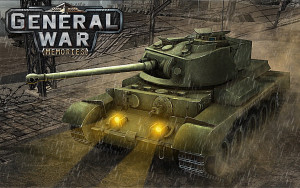 General War is a free, browser based Strategy-MMO game offering players to experience the epic battlegrounds in a visually immersive and action-packed WW2.It not only inherits all the merits of the previous strategy war game that numerous fans have raved about but also features much enhanced game system that will allow gamers to experience vastly immense tactical gameplay and intense action in unprecedented scale of battlefields. Visually stunning environments and units combined with exhilarating visual effects bring the battle to life in ways never before seen.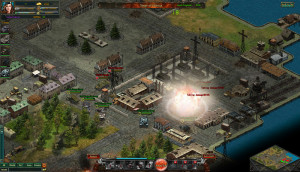 Fight for world domination and feel the thunderous clash of battle as tens of thousands of men collide in bone-splintering detail that you directly control. General War (published by Gamebox) will roll out into open beta test this month.
For more info about this game, read the last post on it here.