Lone Survivor Review
Posted by Jack
Oct 6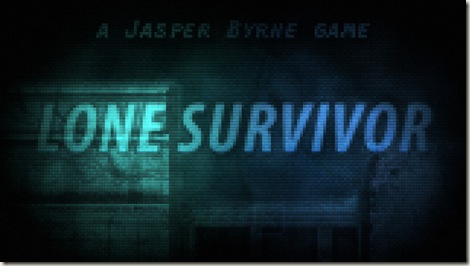 I've wrote about lone survivor back in may and I finally finished it. I wanted to share my feeling about the game.
First don't expect the game to take awhile to finish, I've did it in a bit more than 4hr (6hr if you count all the time I died) other managed to finish the game in 2hr.
I don't want to bring any spoiler but the game is not what you expect at first, it more of a horror/survival game than a zombie one.
Even while playing your character commenting the game in an arcade and describe it has :
"It's a game about guilt," "It looks kinda retro." "It's just another zombie game."
The game leave you clue that at the same time you just ask yourself more questions. Who left those note? Why would those notes contradict one another ? Who is this Draco ?
You later discover pills and items that help you in your quest to get out of the building…
You don't know at first what they do but has you use them you discover and your character tells you clue about which food is good and which is last resort food.
You can combine food to make them more tasty, you can cook it to have a tasty meal or brew yourself a coffee in the morning once you find a good source of water.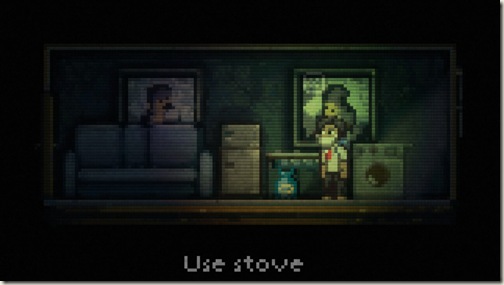 Another interesting point is that everything you do impact your mental health. Kill monster, not sleeping and eating rotten food makes you go crazy. While eating a healthy meal, having interaction with living being and sleeping help get your character more sane.
Again you can have subtle clue from the game, like what your character says when you talk to the mirror or comment he says while exploring your building. The game has multiples endings all mostly depend on your mental health and what you do through the game.
I really liked the game and I'm replaying it to get another ending (I got the blue ending first)
So if you like those kind of horror game and like indy game this game is definitely a buy.
It's only 9.99 and you can probably get it 7.99 when steam put it on special.