Weekly update : Clash of Kingdoms/Call of Gods new server, upcoming update and free game
Posted by Jack
Mar 6
Since I'm getting a lot of request these days I decided to do a weekly update.
Clash of Kingdoms
There a new server up since yesterday for clash of kingdoms
New Server: S39 Rebel Fury
Launch Time: March 5th 6:00 PM (PST)
Server Link: http://s39.ck.koramgame.com/
Map: Shao, Tao, Jiao, Meng, Dong, Ma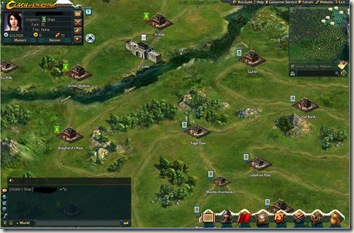 And there a new update called The Might of the Sages that's coming up that look really interesting, here a extract from the mail I received :
Duel System
The Hero Duel System is a new PVP feature, it can be launched in any Arena or World battles, and displays as a duel between two heroes. The closer the attributes are the better chance of a dual happening.
In the Duel System, heroes can release the newly added ability – Skills. The effects are similar to abilities, can be sorted as Active, Passive, Attack, Defensive and Buff etc.
Corresponding to the Duel System, there are new Gears and Abilities which will be pushed out in this new version, players will gain more experience from this new game feature!

Terrain System
There are 7 terrains added to Battlefield which can give players a brand new experience. Each terrain offers buffs to different types of troops. It can affect attack, defense, critical strike damage and rates, and dodge.
The 7 terrains are Grassland, Solid Ground, Desert, Tundra, Forest, Mud, Hills.
School System
The School is a place where players can teach and study new abilities autonomously. Players' heroes can learn all abilities besides the exclusive hero abilities, and will be able to learn the new types of abilities including: Increasing exclusive troops' attack and defense, Increasing strike, Increasing dodge, Decreasing abilities damage, additional terrain bonuses and Reducing food consumption etc.
Players with 10,000 or more development and a little silver can create their own Schools in the Academy on the City interface, players can also apply to join others' School, but every player can only join in one school at the same time.
Players who created the school can select any of his/her heroes enter the school to become the teacher. When school reaches to level 3 or above, players who are students can also select any of their heroes enter the school to study.
Teachers can get Insight by teaching, and students can get Insight by studying. When their Insight reaches a certain level, players can select a specialty for their heroes to learn.
Literary Talent: Can increase the success rate of insight specialty. Can increase the daily limit of Advice. Can increase the success rate in Challenge.
Military Genius: Can choose more skills if a hero have more Military Genius. Can increase the daily limit of Challenge. Can increase the success rate in Challenge.
A school's level depends on teaching and studying activities in the school.
Players are able to drop out of a school. Players can be removed from the school if 3 or more players choose to banish them, and their heroes will be also removed
Call of gods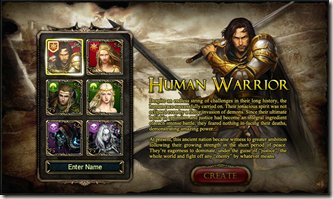 They had a 7th server on march 1st more info in my previous post : Press Release : Ready to Answer the Call of Gods?
Desktop Dungeons Beta Free All This Week
Desktop dungeon is free this week so grab a free copy here.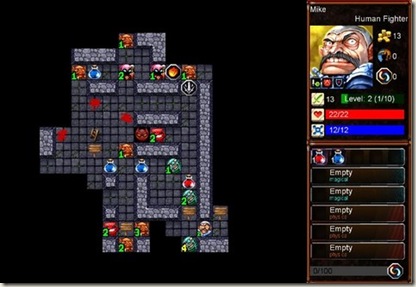 New 1000 ad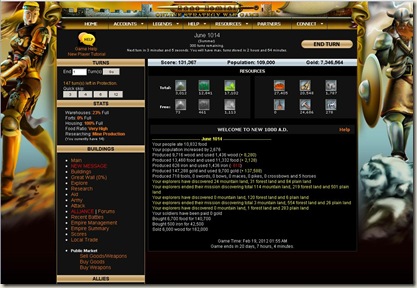 1000 ad server finish this Saturday (March,10 2012) Be ready if you want to try a new server. I was to late in the last server so I stopped playing to restart once the server reopen…