Game saved kids from home invasion and help police to find one of the suspect.
Posted by Jack
Mar 18
Sometime a game can help you recovery from a heart attack, it can help you find love or get you fired.
But it can also help you catch burglars.
Recently a young kid was victims of a Home invasion whiles playing is favorite game on yoogame.
Police responded to a 911 call about a possible burglary in progress in the city of Morgantown, Indiana USA at late night of March 12 2012. A kid, whose identity is kept confidential because of is age, was playing a browser game operated by YooGames.com.
The young kid told with is online buddy that at 11h40 pm someone was trying to break in is house. Some player immediately took action to keep the child calm, asking him what he liked and what he favorite animal. Meanwhile a former cyber crimes agents who happen to be a forum moderator asked the ip address of the child and with it was able to have the address of the child home. He contacted the police at 11h43 and with nearby surveillance cameras the police was able to record the intruders.
The police apprehended 1 of the 3 suspect with the information they were able to get.They are still looking for the 2 other suspects, but are confident that they will find them.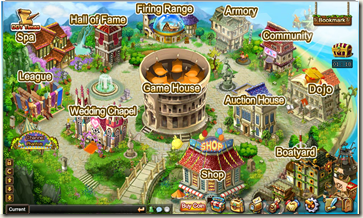 Yoogames is a popular browser game site famous for their quick-responding and thoughtful
customer service. Though in this case a Yoogames admin provided the IP address of the player
and probably saved his life, note that all user data are highly confidential and classified at Yoogames, and this was an exceptional case that they gave the address.
You can look at the chat to see what happened :