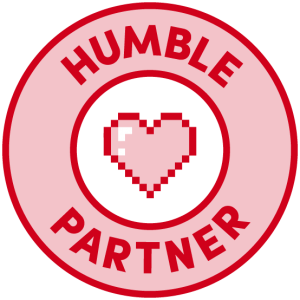 I've recently become a humble bundle affiliate so you can expect more post about them in the future.
By the way, they are doing a Devolver Digital Sale and a Daedalic bundle right now so check it out. Click on the link, buy it and I'll receive big fat commission of a few cents probably.
Honestly, I've decided to become an affiliate because I think humble bundle is probably the best bundle provider However, what are the other provider out there, not that I really need another place that I can impulsively throw a wad of cash like a crack addict that need is other fix while is wife and kids leave him.
Despite my best intention and that I've already bought more that 300 game that I haven't played yet, I've looked around to find other bundle provider to see if I can get more free/cheap game.
After searching for a while, which I mean the second result on google (who go further than that anyway), I've found one that got my attention, indiegala.
It's got the classic bundle setup where there is often new bundle being shown and they have tier (like humblebundle) and an expiry date to force you into FOMO mode and buy it just in case you have time to try it.
Ok, that part is a carbon copy of other bundle provider model. However, they have a giveaway section that what got me interested.
The giveaway section is where they GIVE AWAY free games (MINDBLOW).
And anybody can do a giveaway too not just indiegala and that's what got me interested, maybe we will give some giveaway there at some point.
So what you want to get some ticket to enter these giveaway and get some free game too.
Here how:
First create an account and claim it.
Second link you steam account to the indiegala account.
Voila! you can now enter giveaway, but wait, you are only limited to giveaway that are level 0 and bought with silver coins when you start.
You get a bunch silver coins when you create your account, gold coin are earn probably by buying bundle I think and you gain level by buying bundle too.
Humble bundle actually giveaway free game sometime to user that have already bought game or bundle so that kind of similar in that way.
Most giveaway allow only one ticket per account some allow multiple ticket and not all giveaway ticket cost the same. Some cost 1 silver coin other might cost 15 coins.
They give 10 coin per hours for a total of 240 per day, so that should be enough to enter almost all of them that you are allowed too.
There seem to be no affiliate program for that site so this one is a free be for you indiegala.
Let me know if you won any game there.