Power play manager hockey Guide (part 1)
Posted by Jack
Jun 4
OK, Ok guys! I'm going to write a quick guide on ppm because I made the mistake of not reading the guide when I started and now my team finance is a mess. If you're like me the first thing you did when you started playing it goes look at your players and go around the interface a bit. So before going anywhere read the official ppm guide here, it contains all the basic you need to know about the game.
I don't know why but I had a hard time finding where the guide was, I was easier to find it via google go figure.
Note take time to read the faq and rules just to be sure you won't make the mistake of naming your team an inappropriate name or trolling the forum.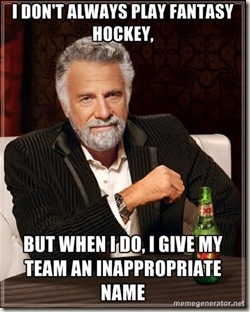 I promise guys, that's the last time I'll use that image
You start with no staff, a few player (enough for 3-4 line) and a very small arena.
Don't worry Rome wasn't build in a day and so is your team of super stars.
In the next coming part of the guide, we will talk about the three cornerstones of your team:  your players, your staff and your arena
Most say that they're not more important that one or another, the player need the staff and the arena to train, take care of injury and play, the staff need the arena infrastructure to do its work and the arena need the staff to be taken care of, finally these player wills bring the crowds, glory and cash that goes with it to pays all this nice mix.